Payment Method
Squina offers a wide range of payment methods:
Credit card

We (via Stripe) accept VISA card, Master card and American Express. You need to enter general credit card information and CVV/CVC security code.
After deposit to the following account, please keep the receipt with written order number, and send the receipt to cs@squina.com for handling.
Account number: 004-808-237796-001
Name of Bank: HSBC
Account Name: SQUINA INTERNATIONAL GROUP LIMITED
Alipay

If you  have an Alipay account, please scan or press the QRCode below for payment.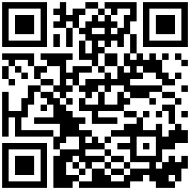 WeChat Pay

If you have a WeChat Pay account, please scan the QRCode below for payment.